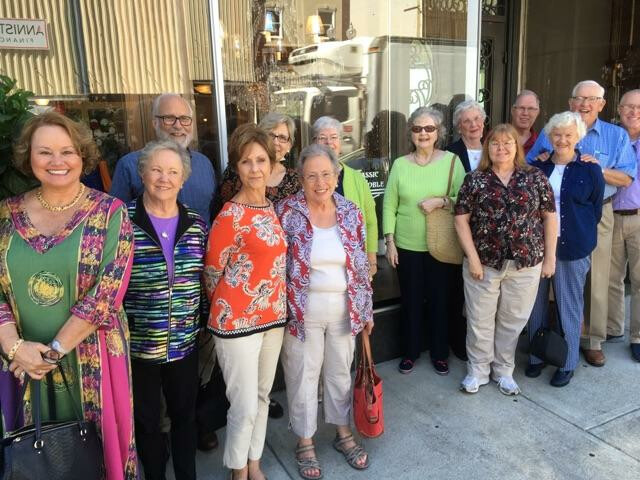 The goal of Pips (Presbyterians in our prime) is to plan activities for adults that promote fun, fellowship and spiritual growth. On the fourth Thursday of each month, we have a delicious catered lunch followed by a topical program. We also plan day trips to local museums, gardens, restaurants and concerts. We're very active in lifting up our church family in prayer.
Mr. Martin Foster
cell 678-988-4544
home phone 706-528-4239

Upcoming Events for April
Movie Night with the Youth, April 23rd- Please join us at 5 pm in the Crossing and bring a sweet or salty snack to share with our Junior High Youth. After sharing snacks we'll watch a movie on the big screen. What a great opportunity to get to know our youth and love on them. Please contact the church office if you plan on attending.


PIPS Thankful Thursday, April 27- Please join us in our Fellowship Hall at 11:30 am for a delicious lunch and wonderful fellowship. Our program will feature Lee Clevenger, speaking about health issues. All adults are welcome. Please make reservations with the church office.
Potluck Lunch, April 30- Please join us in our Fellowship Hall after the 10:30 am service for great food, fun, and fellowship. No reservations are necessary, but please bring some food to share.