Children's Events
CAMP 456 2017
This past Memorial Day weekend we took 35 rising 4th, 5th, and 6th graders, 5 families and 28 leaders to Ocoee, TN for our annual Camp 456! We had a blast worshiping, playing games, zip lining, and more! Thank you for our speaker Mr. Ben Rooke and his wife Mrs. Sumer for helping our campers and us all to understand what it means to have "Hope in Christ." Thank you to our Student Ministry staff and interns, small group leaders, photographer, Worship Team, and parent chaperons for another awesome Camp 456! We love each and every one of you and are most grateful for you. YOU ROCK!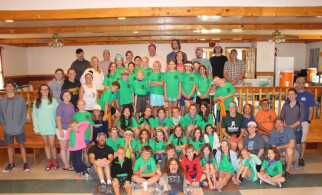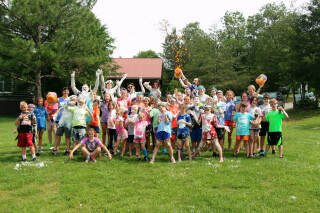 ---
Vacation Bible School
Our Children's Ministry and staff are thankful for what God did in the lives of 234 children and 150 volunteers and Nursery workers at Rome, Paul and the Underground Church VBS. We are grateful for our church family coming together and showing Jesus to His children this week. We want to extend a special thank you to our amazing directors Catherine Burns and Neal Morgan for a fabulous job! We were able to raise $1764 to help our local mission, Restoration Rome and international mission, Centro Shalom in Tijuana. In addition, our 4th,5th,6th graders, led by Amy Fulton, made crafts to send overseas for some of our international missions. Our leader books, CDs and King Hall decorations were donated to Radio Springs Baptist Church, a small local congregation! Praise Jesus for a glorious week!