Children's Events
ANNUAL EASTER EGG HUNT
The annual Mrs. Karemy Jacobs Easter Egg Hunt will be held on Saturday, April 13 at 11:30am at Taylor's Farm/OTR (495 Minshew Road – directions will be at the Church Welcome Center). All ages are welcome to enjoy a hot dog lunch, crafts, and egg hunt. Hope to see you there for a fun and special day as we prepare our hearts for Holy Week!
CAMP 456 2019 - Inside and Out
When: May 24-26
Where: Ocoee Retreat in Tennessee
Why: Because we LOVE Jesus and want to grow in our relationship with Him!
Dr. Jonathan Schwartz will be our speaker talking about Inside and Out- Deuteronomy 6:5. Students, rising 4th, 5th, 6th graders, you don't want to miss it! This adventure camp is
designed especially for you. We will get together and explore and experience the adventure of having a relationship with Christ. There will be games, events, small groups and worship customized just for elementary age. The cost for this trip is $120.00, with scholarships available. Please contact Mrs. Andrea at for questions.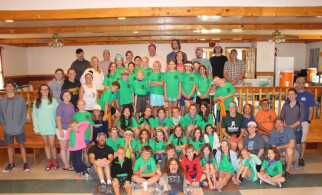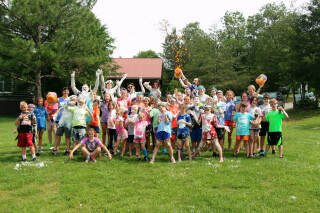 Vacation Bible School 2019 - June 24-28
"Roar! Life is wild, God is Good!" June 24-28 at 9:00am-12noon. We are so happy that last year's directors will be our directors for this year too! Please contact Mrs. Joan Brock (706-346-4253) or Mrs. Natalie Babington (706-266-7740) for information on how you can get involved and be a part of God's Team during VBS 2019!