Wednesday Nights will resume in September
Bible Zone
Wednesday Nights, 6:15-7:15pm, Education Building
Bible Zone is designed for 2 year olds through Kindergarten and is in partnership with the Nursery Ministry!
We will use the FaithWeaver Friends curriculum, which is a midweek program that keeps kids excited about Jesus! This revolutionary program is volunteer-friendly and kid-friendly. It allows your children to grow closer to God through weekly Bible Points while they grow in their faith through friendships.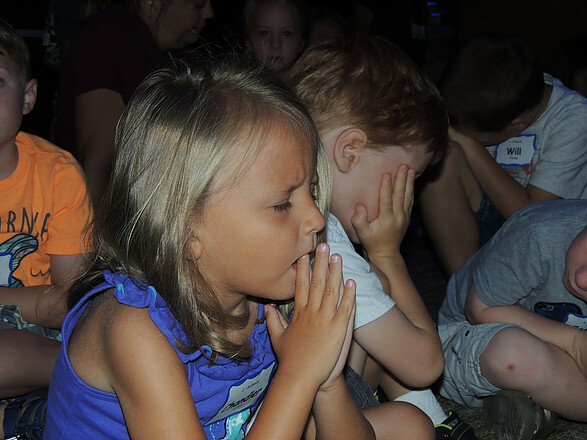 Summit
Wednesday Nights, 6:15-7:15pm, Hardy Classroom #1
Children 1st-5th grade worship and grow in their faith through relational small group bible studies. The biblical foundation of Summit is based on Matthew 17.
For Summit 2016-2017, we will use Faithful to all His promises curriculum. Faithful to All His Promises is a study for children on the promises of God. Children will not simply learn about some of God's promises, but rather, they will discover what it means to trust in those promises which are God's gift to us, not something we deserve. Faithful to All His Promises begins by teaching children what a promise is, what makes God trustworthy with these promises, and who these promises are for. Then children get to explore some specific promises from God to see how He has been and will be faithful to each of those promises.
Matthew 17 recounts the true story of Jesus with his disciples on the Mount of Transfiguration. Some of the key components from this passage we have translated into the weekly ministry of the Summit:

God's revelation of Himself through the Word of God
An exposure of incomplete or false views of Christ (As seen by Peter's words to Jesus)
A challenge by God to listen (and understand)
Awe-filled worship (the disciples fell facedown to the ground)
Small group discipleship (Jesus led only 3 up on the mountain)
What to Expect
Typical night in the Summit:
WORSHIP - The first essential component will be age-appropriate worship that will include praise and worship songs that are God-centered. Worship through song led by Mr. Cooper Evans.
LARGE GROUP - The second component is not a mere transition but an introduction to the attribute of God that will be discussed in relational small groups. This component will vary from week to week depending on the need of teaching. It may involve drama, video, role-play, etc. Large Group led by Mr. Dathan Sorrow.
RELATIONAL SMALL GROUPS - This is the third essential component of the ministry. Each small group, organized by age and gender, will have a leader to build strong relationships and trust for the purpose of discipleship.
WRAP-UP This is the final part of the ministry, which can be accomplished in small groups or in a large group format if necessary. This is a quick summary discussed in a fun way to help them retain what they learned.
Communicants
Wednesday Nights, 6:15-7:15pm, Boy Scouts Building
This ministry is a "rite of passage" on the journey of Faith with Christ. The course is exclusively for 6th grade students at First Presbyterian Church, and it is part of a transition out of Children's Ministry and into the Student Ministry.
General concepts and applications:
Explanation of the key truths of Christianity
Daily relationship with Jesus Christ
Overview of our reformed heritage and doctrine
Personal Faith testimonials
Sample of some of the memory work: Lord's Prayer, Apostles Creed, 12 Disciples, 10 Commandments, 66 Books of the Bible (39 OT & 27 NT)
Key verse on sin, Jesus, and assurance of salvation
Teachers:
Mr. Greg Garrett, Mrs. Bobbie Garrett, and Mr. Mike Garrett