Christmas Food Boxes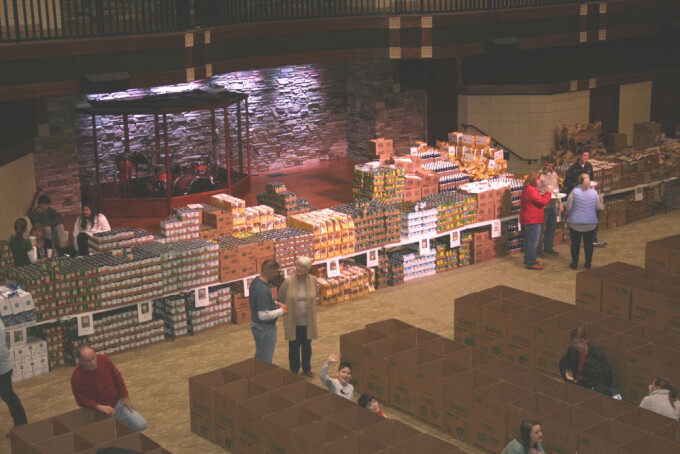 Join us December 15, 16, or 17 for a wonderful SERVE opportunity.
For more than 25 years First Presbyterian Church as provided boxes filled with canned good, apples & oranges, pancake & soup mixes, bread, and more to needy families in Floyd County.
If you choose, you and your family can donate $35.00 for each Christmas basket to a needy family to brighten their Christmas. Please make your check payable to FPC and note "food basket" in the lower left hand corner.
Additionally, we are asking for volunteers to help in 3 different ways:
1. To help unload the truck for the baskets Saturday, December 15, 9 AM-1 PM.
2. To help pack boxes Sunday, December 16, 6 PM- 8:30 PM.
3. To help hand out the boxes Monday, December 17, 7 AM-12 PM